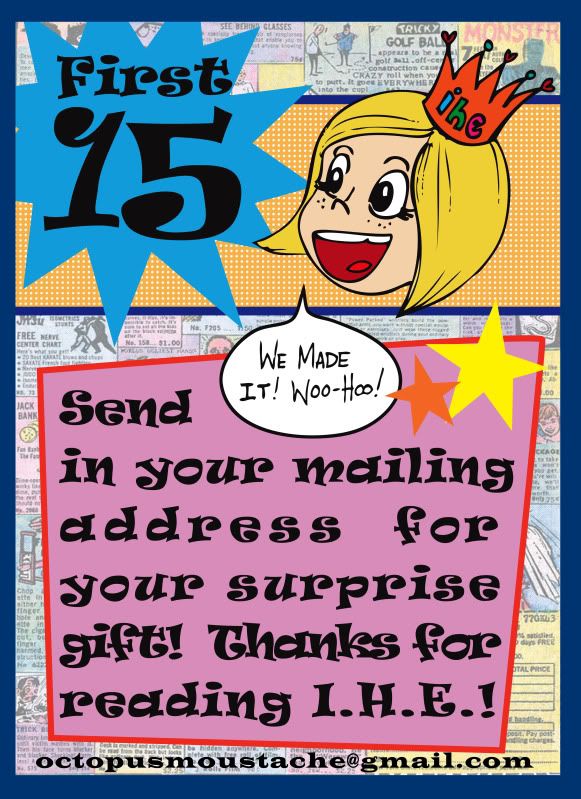 Yay! Thanks to all of you lovely readers! I was so inspired by the Retro/Vintage/Junk Lover's blogs that I had to make one of my own. This is such a neat online community and such a great way to "Show & Tell" all of my treasures. I want to say thanks by sending out some neat swag, some handmade, some vintage, all AWESOME! Its gonna be a surprise though....so send me those mailing addresses and I'll get crackin!
Some of you are my friends & family, some of you are new friends! Send me your mailing addresses and you will all be handsomely rewarded.
Thanks again & stay tuned for more items from my "stuff museum" and more ramblings about wild adventures! YAYAYAYAYYAY!!
Oh, did I mention you should all send me your mailing addresses
???
octopusmoustache@gmail.com